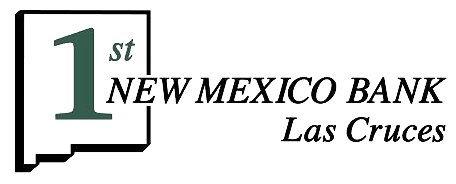 First New Mexico Bank, Las Cruces offers domestic and international wire transfer services.
By providing the following information, your wire transfer request can be processed quickly and efficiently:
Recipient's name, physical address and account number
The receiving bank's name, address and ABA routing number

(IBAN or swift code for international wires).
Domestic wire transfer requests must be received by 1:00 PM Mountain Time or 12:00 noon Mountain time for international wires to be sent on the same day. This service is available to customers only.

Incoming Domestic Wire Instructions:
Wire to:
Banker's Bank of the West
1009 18th Street, Suite 2700
Denver, CO 80202
ABA Routing #102003743
Further Credit to: First New Mexico Bank, Las Cruces
Acct #1000929
Final Credit to Customer Name and Customer Acct #