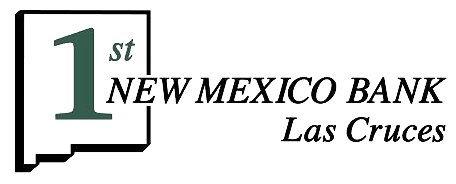 First New Mexico Bank, Las Cruces
Welcome to the First New Mexico Bank, Las Cruces website (the "Website"). First New Mexico Bank, Las Cruces ("FNMBLC " or "Bank") provides access to its website and information about its products and services to you. Any person is authorized to view the information available from this website for informational purposes only. No part of the information on this site can be redistributed, copied, or reproduced without prior written consent of First New Mexico Bank.
If you have any questions, please call us at 575-556-3000 or email us at customerservice@fnmbl.com, or visit any of our bank locations.

Copyright Information
©2019 First New Mexico Bank, Las Cruces, NM All Rights Reserved
This website and everything on it, including, without limitation, images, logos, design, headers, buttons, video, graphics, etc., are the property of FNMBLC or its licensors and protected by U.S. Copyright Laws and International Copyright Law. Unless specifically permitted on the applicable Webpage, no person may reproduce, distribute, perform, or publicly display any portion of a Webpage or the Website without the prior written permission of FNMBLC.
Descriptions of, or references to, products, services or publications within FNMBLC's website does not imply endorsement of that product, service or publication. FNMBLC makes no warranty of any kind with respect to the subject matter included herein, the products listed herein, or the completeness or accuracy of the information. FNMBLC specifically disclaims all warranties, express, implied or otherwise, including without limitation, all warranties of merchantability for a particular purpose.
Although we try to make every effort to provide complete and accurate information on the Website and to provide you with reliable access to our Website, we cannot promise that the Website is error-free or will be available each and every time you try to access it. THE WEBSITE AND ALL INFORMATION ON THE WEBSITE IS PROVIDED "AS IS" AND "AS AVAILABLE" AND WITHOUT WARRANTY OF ANY KIND (EITHER EXPRESSED OR IMPLIED), INCLUDING, WITHOUT LIMITATION, WARRANTIES OF NON-INFRINGEMENT, MERCHANTABILITY, FITNESS FOR A PARTICULAR PURPOSE, SECURITY, ACCURACY, ACCESSIBILITY, NON-INTERRUPTION OR FREEDOM FROM VIRUSES.
Changes may be periodically made to the information herein.
Use of Information
If you register for or access any FNMBLC product or service through this Website, you will be subject to additional terms and conditions that are specifically applicable to the particular product or service. Specific product offers, rates, terms and other information provided are subject to change in accordance to the applicable additional terms and conditions. When you register for a FNMBLC product or service, you agree to provide accurate, current and complete information about you and/or your business and to update it in a timely manner when appropriate. Please note that federal law requires that we obtain, verify and record certain information about you to comply with our Customer Identification Program. We may verify any such information you provide and make inquiries about you and/or your business, as we deem necessary or appropriate, in accordance with our practices and procedures and applicable law, for the particular product or service being requested.
How personal information is shared
Please see the Privacy Policy for information on how personal information may be shared and how you may be able to limit certain types of sharing.
How we collect and use other information
We and our third-party service providers may collect and use other information in a variety of ways, including:
Through your browser or device: Certain information is collected by most browsers and/or through your device, such as your Media Access Control (MAC) address, device type, screen resolution, operating system version and internet browser type and version. We use this information to ensure sites function properly, for fraud detection and prevention and security purposes.
Using cookies: Cookies are pieces of information stored directly on the device you are using. Cookies we use do not contain or capture unencrypted personal information. Cookies allow us to collect information such as browser type, time spent on the site, pages visited, language preferences and your relationship with us. We use the information for security purposes, to facilitate navigation, to display information more effectively, to personalize/tailor your experience while engaging with us and to recognize your device to allow your use of our online products and services. You can refuse to accept these cookies and most devices and browsers offer their own privacy setting's for cookies. You will need to manage your cookie settings for each device and browser you use. However, if you do not accept these cookies, you may experience some inconvenience in your use of the Site and some online products and services. For example, we will not be able to recognize your device and you will need to answer a challenge question each time you log on.
IP Address:

Your IP address is a number that is automatically assigned to the device that you are using by your Internet Service Provider (ISP). An IP address is identified and logged automatically in our server log files whenever a user visits the site, along with the time of the visit and the page(s) that were visited. Collecting IP addresses is standard practice on the internet and is done automatically by many websites. We use IP addresses for purposes such as calculating Site usage levels, helping diagnose server problems, to personalize/tailor your experience while engaging with us online and offline, for compliance and security purposes and administering the Site.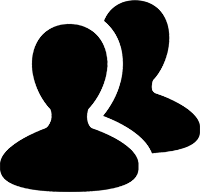 Bank Disclosures
Facts, data and other information presented on FNMBLC website pages are provided directly by FNMBLC.
Deposit information presented on the website is in accordance with the Bureau of Consumer Financial Protection - Truth in Savings Act (12 CFR Part 1030). On occasion, FNMBLC may display interest rates for deposit products. Interest rates displayed for deposit products are based on Annual Percentage Yield (APY) and may fluctuate at any time.
Loan information presented on the website is in accordance with the Bureau of Consumer Financial Protection - Truth in Lending Act (12 CFR Part 1026). On occasion, FNMBLC may display interest rates for loan products. Interest rates displayed for loan products are based on an Annual Percentage Rate (APR) and may fluctuate at any time.
First New Mexico Bank, Las Cruces, our employees, officers, directors and shareholders are not responsible for typographical errors or errors of omission; and we cannot guarantee that all information is accurate or complete.
Linking to other sites
We may provide links to third party sites, such as credit bureaus, service providers or merchants. If you follow links to sites not affiliated or controlled by FNMBLC, you should review their privacy and security policies and other terms and conditions, as they may be different from those of our sites. FNMBLC does not guarantee and is not responsible for the privacy or security of these sites, including the accuracy and completeness, or reliability of their information.

Protecting children's privacy online
The FNMBLC Website is not directed to individuals under the age of thirteen (13). We do not knowingly collect information from children under 13 without parental consent. Visit the Federal Trade Commission website for more information about the Children's Online Privacy Protection Act (COPPA).