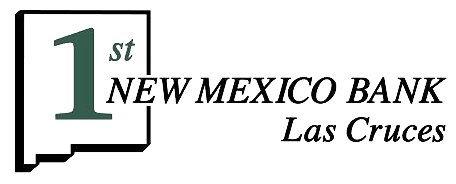 CALL US:
If you have any questions or comments about First New Mexico Bank, Las Cruces and our services, please call us at:
575-556-3000
VISIT US IN PERSON:
Las Cruces:
3000 East Lohman Avenue
Las Cruces, NM 88011
Anthony:
455 Landers Road
Anthony, NM 88021
EMAIL US:
customerservice@fnmblc.com
Warning: E-mail transmissions are not secure. We cannot be held responsible for any information you transmit via e-mail. Please do not send any personal or confidential information in your e-mail message such as social security numbers, account numbers or other personal or account related information.
If your communication is very sensitive, or includes personal information such as your account numbers, credit card number or social security number, you may want to call us, or use the "Secure Contact" form at the bottom of this page.
Be sure to include your e-mail address or telephone number so we may respond.
WRITE US:
First New Mexico Bank, Las Cruces
PO Box 429
Las Cruces NM 88004
First New Mexico Bank - Anthony Branch
PO Box 3749
Anthony NM 88021