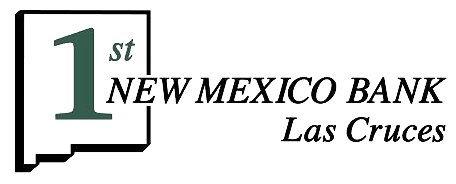 MasterCard Debit Cards
With a First New Mexico Bank debit card you can make purchases with one card that combines the ease of a credit card with a direct link to your money in your checking account – just like a check, without paper work! You can also use your debit card for cash withdrawals, transfer of funds or balance inquiries.
Your MasterCard debit card is not a credit card. All purchase amounts are deducted directly from your First New Mexico Bank account and will appear on your monthly bank statements.
ATM Cards
With a First New Mexico Bank ATM card you can withdraw money from an ATM machine, transfer funds, or complete a balance inquiry.
Travel Plans?
If you are traveling and plan to use your debit card, please contact us in advance of your trip so we can make note of your travel plans. While we cannot guarantee that all transactions will be approved during your travels, (there are times when this is out of our control), we will do what we can to help make your travels as smooth as possible. When you contact us, we will ask where you are traveling, dates you will be traveling, and how we can get a hold of you during your travels; a cell phone or email address, is very helpful.
With just a little advanced planning, we can make your travels as worry free as possible!
Lost or Stolen Cards
If your ATM or Debit card is lost or stolen call immediately at 1-800-383-8000.
SHAZAM Bolt$
SHAZAM Bolt$ is a free mobile fraud-alerting application that allows cardholders to take control of their debit card activity, check balances, receive transaction alerts and quickly be notified of suspicious activity.
Did you misplace your card? Traveling? Lost Wallet? Suspect fraud on your account?
Now you can take action and temporarily block your own cards through the SHAZAM Bolt$ app, unblocking it once the situation has been resolved.
SHAZAM Bolt$ can immediately alert you to potentially fraudulent activity:
A debit purchase for more than an amount you specify
Any card-not-present debit transaction (i.e., phone, internet, mail)
Any suspicious or high-risk transaction that occurs on your account
SHAZAM Bolt$ is available for smartphones, as well as any home computer at the following web address: https://bolts.shazam.net/ShazamWebPortal/index.php. When you get your new First New Mexico Bank debit card, be sure to take advantage of this new convenience!
.

Helpful Tips
Never share your PIN with anyone.

Never give your account number by phone or email.

We will never ask for your account information by email.

When in doubt, contact us to verify any requests.