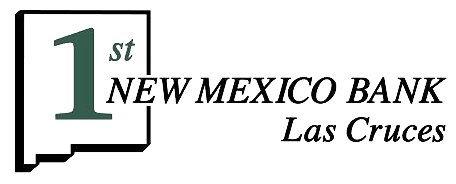 CDs are among the safest investments in the world!
We offer Certificates of Deposit in a broad range of maturities, each designed with a particular goal in mind. You can open your own CD with as little as $1,000.
Our Certificates of Deposit offer guaranteed yields, flexibility and the safety of FDIC insurance. With a Certificate of Deposit the yield is locked in and guaranteed from the day you open the account until the day it matures. You know exactly what return you'll get and when you'll get it.
Your investment is safe because First New Mexico Bank CDs are backed by the Federal Deposit Insurance Corporation for up to $250,000 per depositer, per insured bank, per ownership category – making them as safe as any investment in the world. You can also learn more about your FDIC insurance coverage or to calculate the insurance coverage of your accounts at the FDIC's Electronic Deposit Insurance Estimator.