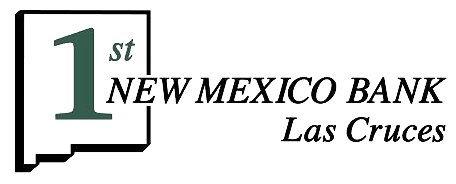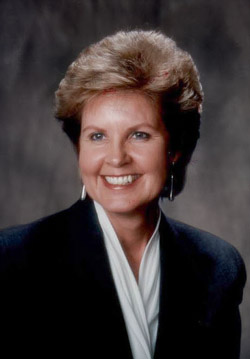 Sharron Stuart - President
Welcome! Since 2001 when First New Mexico Bank, Las Cruces opened its doors, our bank has grown and succeeded due to your trust in us to care for your financial needs. We know you have a choice when it comes to community banking so when you choose First New Mexico Bank, you choose local and you choose experience.
Competent and consistent service leads to strong bonds and is the best way to build genuine loyalty from our customers. Trust is earned through promises kept and confidences maintained. We feel our success is due to our commitment to our customers, our highly qualified team of banking experts and the vision of excellence maintained throughout our organization.
We believe in treating people with honesty, integrity, fairness and respect. With years of experience, our officers can expertly solve challenges, whether large or small. From assistance with a deposit account to providing a loan tailored to meet a unique need, we believe in working with our customers to find sound and satisfactory solutions for all their financial goals.
With locations in Las Cruces and Anthony, we don't just work in the communities we serve, we live here. We raise families here and we volunteer here. We think a fundamental tenet of doing business locally is that we give back to the community that has given so much to us. We believe that when businesses and the community unite to support one another, we can grow in ways that truly support the needs of our people.
Our strength is not solely defined by our local ties but in our financial standing as well. First New Mexico Bank wants to assure you that we remain one of the strongest capitalized banks in New Mexico. Our financial condition is very sound and our financial ratios are above the regulatory requirements.
If you are a longtime customer, thank you for your continued trust and patronage. If you are looking for a new bank, I welcome you and may the quality of personal service and friendliness exceed your expectations.
At First New Mexico Bank, Las Cruces we encourage your questions and inquiries and invite you to contact us at 575-556-3000 or customerservice@fnmblc.com.
Thank you for your confidence in First New Mexico Bank, Las Cruces and Anthony.
Sharron Stuart
President