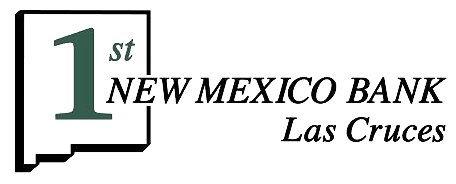 We can't help you stop time – but we can help you maximize it.
Switch to business banking online and get control, convenience and security surrounding all your financial obligations – and watch your bottom line increase!
You can view your account history and conduct a wide array of business banking transactions without leaving your home or office.
Business Banking online lets you:
Review account information 24/7 with ease
View and print images of checks
View statements
Reconcile accounts effortlessly with statement downloads in CSV, Quicken or Quickbooks formats
Put the time-management, money-saving power of business banking online to work for you: call 575-556-3000 to find out more or enroll today!
Direct Deposit Payroll:
Originate direct deposit via ACH*
Employees will not need to leave work on payday to deposit or cash their paycheck.
There is just one debit to the business account, so reconciling is much simpler.
You will use less of your check supply and will no longer need to sign the paychecks.
No longer need to reissue checks or place stop payments on lost payroll checks.
*Fees apply. To enroll for payroll services, contact us at 575-556-3000
Business BillPay:
Schedule single and recurring payments
Pay bills from multiple accounts
Set up eBills
Reminder emails on when payments are due
A2A Transfers – If you need to transfer money in or out, business bill pay can make it happen!
P2P Payments – With P2P payments, you can send electronic payments to anyone with a valid email address and bank account within US.
Better Records – Access up to 36 months of payment history.
Offers administrative tools and reporting.
You must be enrolled in Business Online Banking to take advantage of this service. To enroll, log on to Business Online Banking, click on Bill Pay on the menu and follow the prompts to register.